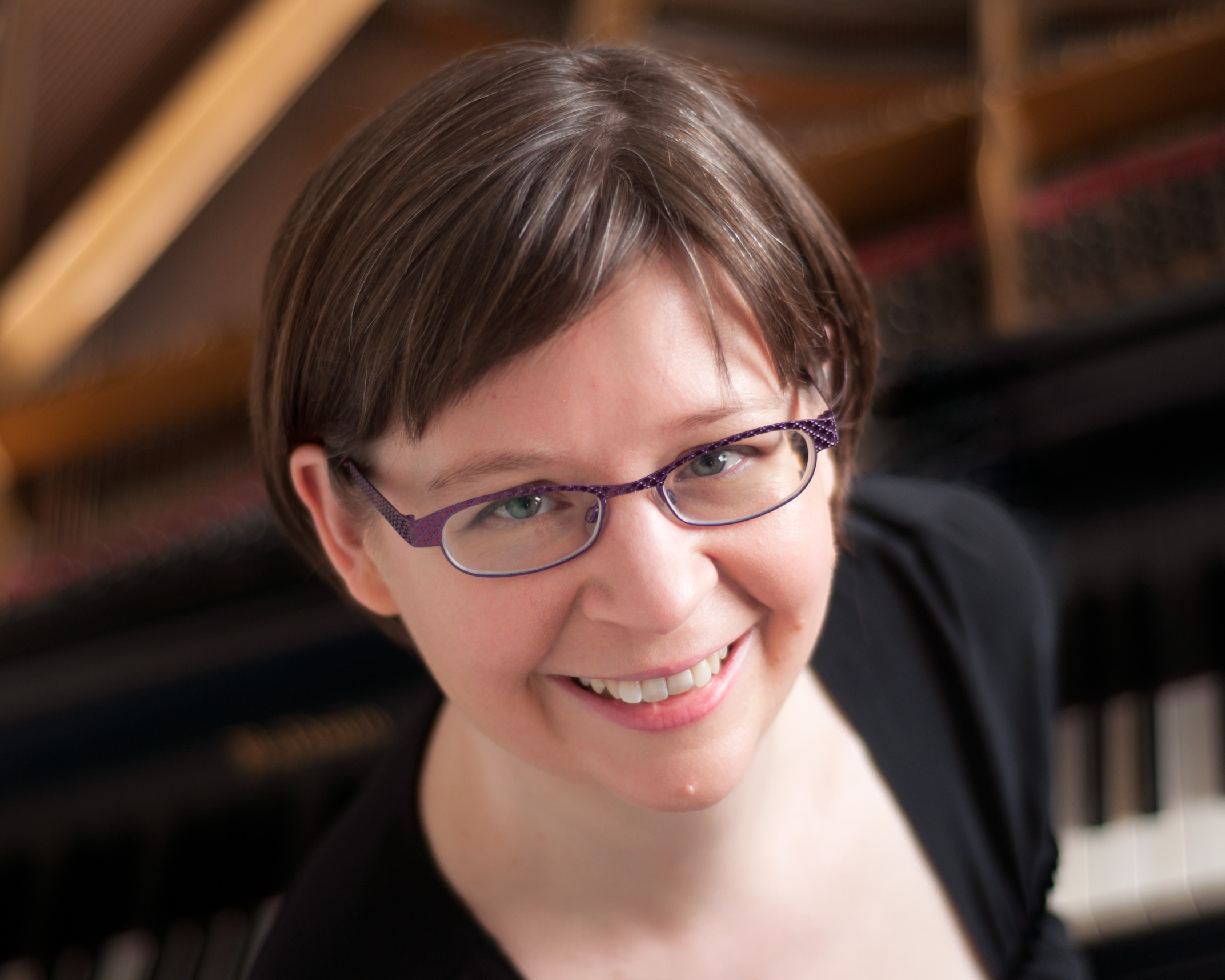 "Her tender nuances, the lovely tones she brought forth, and her exquisite sense of timing and musical structure richly demonstrated how demonstrating how enchanting and profound this music is." Kalamazoo Gazette, Gilmore International Keyboard Festival performance
Known for her innovative performances and her daring programming, Ms. Lieurance brings new music to concert halls around the United States and Europe. Her current program Inside the Piano, Outside the Box came to fruition through an artist residency at the Banff Center for the Arts in Canada – a program exploring non-traditional virtuosity, and featuring works for bowed piano along with new commissions from young composers. IPOB has been performed in Canada, the United States, and Europe in such venues as the Gilmore International Keyboard Festival. The Metroland of New York writes that Ms. Lieurance "wowed audiences", the Maine Sunday Telegram notes that "at the end of the concert, Ms. Lieurance had. . . the audience standing" and the Kalamazoo Gazette reports a "masterful performance. . . a visual and musical feast".
Ms. Lieurance's workshops on new music and non-traditional piano performance techniques have been presented in many venues, including the Berklee College of Music, University of British Columbia, Western Michigan University, and Kalamazoo College. Ms. Lieurance performed two tours with the Gilmore Festival's Keys to Education program, bringing avant-garde music to hundreds of schoolchildren in Michigan. Among the awards that Ms. Lieurance has received are the Emerging Artist Grant from the Gilmore Foundation, the Presser Scholar Award, and the Paloheimo Foundation Award. For more information, please visit www.lieurance.com.